Have fun and learn French
After School Clubs 100% French immersion
Douce France London is offering After School Clubs for children from 4 to 11 years old to practice French through fun, creative, artistic and physical activities led by experienced, qualified and passionate professionals in a unique environment.
At Douce France London we strongly believe that children learn a lot through play, art, creative activities and sport. We rely on professionals who are experts in their field to help the children blossom and reach their full potential at every level. We have carefully selected our activities and our team to provide children with the best environment to develop their self-confidence, communication and listening skills, concentration, imagination and creativity.
Our experience has also shown us that children become more open, sociable, collaborative, and happy. Learning is made easier when done with fun and joy, and children make great progress in their command of the French language.
The number of children per activity is limited so that each child benefits from personalised support.
Finally, research shows that young people who participate regularly in arts activities are several times more likely to be recognised for academic achievement, that's why we want our after school clubs to be the perfect complement to the schools' educational programs.
Fulham After School Clubs 2022/23
The registration is for a minimum of one term.
The first month is due upfront to confirm the registration.
Afterwards, monthly payments are due at the beginning of each month.
Pick up option available from Lycée Français Charles de Gaulle, L'École des Petits, Marie d'Orliac.
Please contact us for more details.
MONDAY

TUESDAY

WEDNESDAY

THURSDAY

FRIDAY

Drama
(3.30pm - 6pm)
Recreational Sports
(3.30pm - 6pm)
Recreational Activities
(1.30pm - 3.30pm)
Singing
(3.30pm-6pm)
Recreational Activities
(3.30pm - 6pm)

Art
(3.30pm - 6pm)
FLAM French class
(3.30pm - 6pm)
Here is a breakdown by activity of what the children will discover and learn:
Through our drama club, children will learn to interact with an audience, express their emotions, collaborate creatively, build an imaginary world and characters through acting games. The children will also develop their speech, communication and presentation skills.
Alexiane is a passionate drama teacher who has been teaching for many years. She is co-director of Art Fabric London and works in several schools such as Lycée Charles de Gaulle.
Our aim is to enable each child to find their place and progress according to their individual abilities through sport activities and team games. In a caring and cooperative environment, children will build physical strength, confidence and self-esteem, increase concentration, reduce stress and boost energy. It is also really good for problem-solving and teamwork.
Dany is an experienced children's sports coach who works at Duet Academy and has also set up his own company Skill'Z'Up. He is an expert in coaching children with respect for their rhythm and abilities.
During this club children will discover major artists and art movements and work on their own creations. By making their own artworks, they will develop their creative skills and imagination. Art is good for motor skills, language development, decision making, visual learning, inventiveness, cultural and diversity awareness.
Charline is a graphic designer and illustrator known for her light, sparkling and colourful style. She regularly gives art workshops in schools.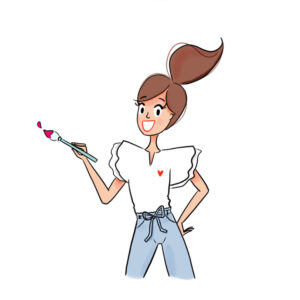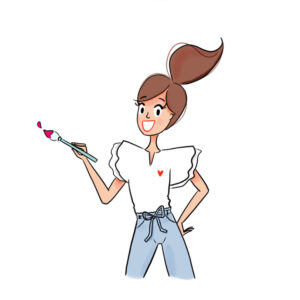 Our singing club is built around rhythm, music, vocal technique and singing. Learning music in a fun and caring way helps develop language, memory and concentration skills, connection with others, and the development of imagination and creativity. The voice is a powerful instrument which, once mastered, allows to connect with others and convey thoughts, articulate ideas and share emotions.
Clara is a professional singer and piano player. She studied various genres such as Classical, Jazz, Pop, and Oriental music. She also studied physiotherapy and knows how to connect the voice and the body.
This club is aimed for children from 4 to 6 years old. Douce France is a member of the Parapluies FLAM (Fédération des Petites Écoles de Français Langue Maternelle). We offer classes for French-speaking children from English schools. The aim is to enable children to learn French while having fun through early-learning games, musical and manual activities, cooperative and group games, oral expression, etc.
Jennifer has 20 years of experience working with children, including as a French teacher and teacher assistant for children with special needs. She knows perfectly well how to adapt to each child and to cultivate in them the pleasure of learning.
Our Recreational activities club will be packed with fun games, creative activities, imaginary stories, sport games, yoga, dances and so on. The focus is to make the children feel good and have fun as well as developing their creative and imaginary skills. The children will also learn to work together and cooperate. Games are also great for problem solving, creativity, memory, body awareness, and social interactions.
Jennifer has a BAFA diploma (Activity / Camp Leader – French qualification) and has worked for many years in France in various activity centres with children of all ages. She is the Cofounder and Director of Douce France London.